Medline // Je sais que tu as de l'âme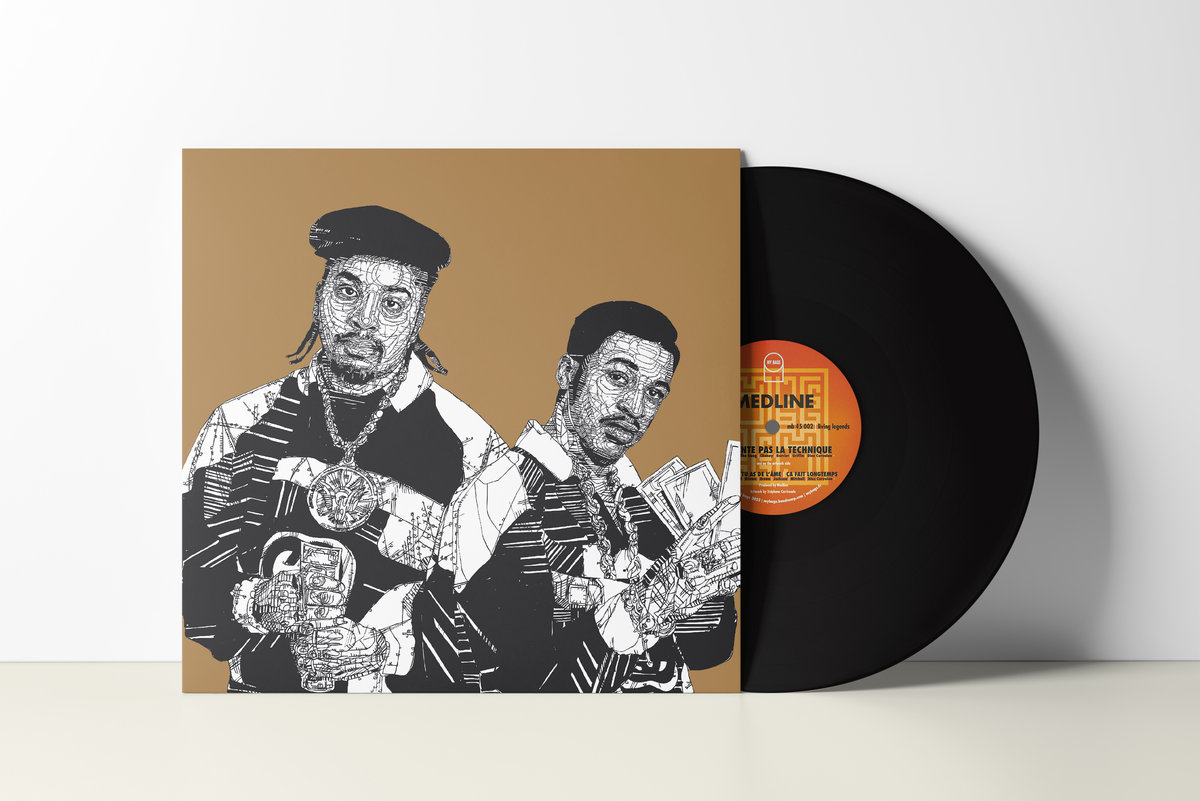 A second chapter of a series is begining with this Medline's new vinyl release.
After the success of « A Quest Called Tribe » Lp, made with his partner in creation Stéphane Carricondo, the team choosed this time to pay a tribute to the epic duo Eric B & Rakim.

Marked with the « living legend » title, second 7 inch on My Bags catalog, Medline continue a collection dedicated to Hip Hop icons. The two fabulous tracks plus the bonus, each chiseled as a brand new creation, reminisce us the feeling of boom bap's music and its origins. Soul, Jazz, Funk to Hip Hop, ten old to the new….

Medline travels into time, heading to the sources, opening musical capsules, blending ingenuously all the ingredients from the original compositions and from the beats forged with their samples, decades after, by Eric B and Dj Premier. Medline's musical artwork on this 45 is an arborescent path, linking three musical era and generations. A window opened upon 50 years of creation.

As we can expect, the suit for this cultural dialog is perfectly sewn by the living lines of Stéphane Carricondo, which highlight magically the souls in his portraits: naturally sober and highly perfected.

My Bags is proud to release this scrumptious donut, designed with all the elements of a future classic, Soul inspired, Hip Hop to the core.
credits
released November 17, 2022
All tracks produced by Medline
Mixed and mastered by Medline

Instruments: Bass, Alto, Soprano and Piccolo flutes, Cornet, Flugelhorn, Tuba, bass, guitar, keyboards, drums programming, scratch

Front cover, Medline's portrait and illustration on the back cover by Stéphane Carricondo